Our Mission is to enable Merchants to
Accept Card Payments Anywhere, Anytime
and be a Dominant Player in the Mobile Payments Domain.
We believe running a business should be easier and have built payment services for increasing sales which are simple to set up and use, always secure to help you build your business.
MobiSwipe customizes the payment experience in-store and on the move. The MobiSwipe Platform intelligently leverages Smartphones and Tablets to revolutionize the customer experience in the real world.
MobiSwipe MPOS & MPAY is the only Mobile Payment Solution which gets seamlessly integrated with Merchant's Existing PoS Back-end Database and enables Instant updates for each transaction and simultaneously gets connected with Bank's Server to Authenticate & Authorize each transaction.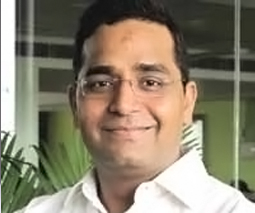 VIJAY SHEKHAR SHARMA
INVESTOR & CHAIRMAN
Vijay is currently the Chairman and Managing Director of One97 Communications Ltd. He is currently responsible for the strategy and direction for the company and leads in all areas relating to business expansion as well as product road map. Vijay has more than a decade of experience in the telecom and new media industries, having founded his first venture XS Corps while he was at college, which he later sold to Lotus Interworks LLC, New Jersey in 1999. Prior to founding One97 in 2000, Vijay played key roles in a number of organisations such as Riverrun Softwares Services Group Limited, Inter Solutions Software Private Limited, Startec Global Communications Limited, focusing on the design and development of various products and applications for the technology, media and telecom industries.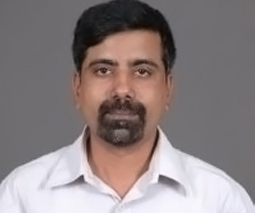 SURESH SANTHANA RAMAKRISHNAN
CO-FOUNDER & JOINT CEO
Suresh is a veteran in the Internet and Mobile Technology Industry (VAS & Mobile Apps) with Product, Marketing, Business Development and Brand Building being his forte. Suresh was the Founding Member of BharatMatrimony.com and headed the business since inception. He was leading the Mobile Content and Operator Business at People Infocom - Mauj. His last assignment was as the Vice President at WINIT Software, Leader in Custom Mobile Application Development.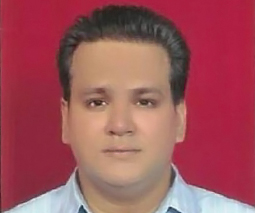 HARMEET SINGH ARORA
CO-FOUNDER & JOINT CEO
Harmeet has over 16 years of work experience in the Internet, Online Gaming and Mobile space having worked with companies like HomeIndia.com, Rediff.com, Zapak.com (Reliance ADAG), SMS GupShup and NetworkPlay.in with cross function expertise in Sales, Marketing, Strategic Alliances and Business Roles.