OMA Emirates is a technology centric company, committed to provide cutting edge technology solutions in the area of Card Personalization, Payment issuance and payment acquiring systems. We helps businesses to achieve high performance by drawing on our ground breaking research and hands-on experience with high-performance businesses.
OMA Emirates provide services designed to deliver a seamless customer experience across the entire lifecycle. We are the number one service provider catering to the payment industry in middle east and are focused on delivering against our promise of out performance through our global delivery platform. We deliver the insights and put them in to action.
We have a deep understanding of high-volume, transaction-intensive, secure payment processing that allows us to enhance operational efficiency, reduce complexity and increase productivity for business and government. Oma Emirates has professionally facilitated them with its product range in the area of today's business. We have prestigious association with world-class manufacturers and suppliers for the day-to-day requirement of Banks, Financial Institutions and other Business houses.
To ensure cost-effective, on time delivery of high quality solutions we have a well-developed infrastructure facility and team, and are always abreast with technology. Our strength extends process and control across each stage of the application lifecycle, spanning all major payment applications, machines, and players. From first requirements to retirement, and for every change request we provides control, visibility and collaboration.
Our Mission is to enable Merchants to
Accept Card Payments Anywhere, Anytime
and be a Dominant Player in the Mobile Payments Domain.
We believe running a business should be easier and have built payment services for increasing sales which are simple to set up and use, always secure to help you build your business.
MobiSwipe customizes the payment experience in-store and on the move. The MobiSwipe Platform intelligently leverages Smartphones and Tablets to revolutionize the customer experience in the real world.
MobiSwipe MPOS & MPAY is the only Mobile Payment Solution which gets seamlessly integrated with Merchant's Existing PoS Back-end Database and enables Instant updates for each transaction and simultaneously gets connected with Bank's Server to Authenticate & Authorize each transaction.

Download Company Profile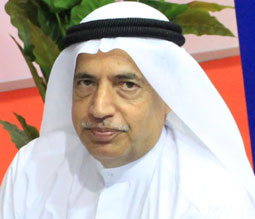 Omran Sultan Abdullah Al Owais
CHAIRMAN
Omran Sultan Abdullah Al Owais, Chairman of Mawarid, Finance began his career with Etisalat and served there for 20 years, rising to the position of General Manager of Comtrust, currently known as eCompany. Mr Al Owais was also a board member at one of the leading UAE banks for nine years, and served as the Managing Director of National Bank of Dubai leading the institution through a dynamic growth phase. He currently also is the Chairman of ADIB Merchant Services.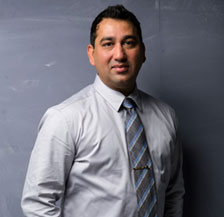 Niranj Sangal
GROUP CEO
Having joined OMA Emirates in 2006, Niranj Sangal has grown to taking on the responsibility as Group CEO for the OMA Group of Companies. Currently overseeing 12 offices, Niranj has the mandate to increase OMA's international presence by establishing around 25 offices worldwide by 2020. His innovative approach with broad-based expertise in Operations, Finance and Business Development along with proven ability to analyse key business drivers and strategy development has enabled the significant growth of the group of companies. He is also currently a board member of ADIB Merchant Services.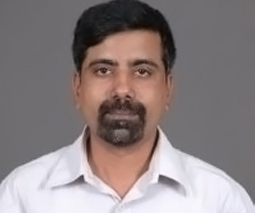 SURESH SANTHANA RAMAKRISHNAN
CO-FOUNDER & JOINT CEO
Suresh is a veteran in the Internet and Mobile Technology Industry (VAS & Mobile Apps) with Product, Marketing, Business Development and Brand Building being his forte. Suresh was the Founding Member of BharatMatrimony.com and headed the business since inception. He was leading the Mobile Content and Operator Business at People Infocom - Mauj. His last assignment was as the Vice President at WINIT Software, Leader in Custom Mobile Application Development.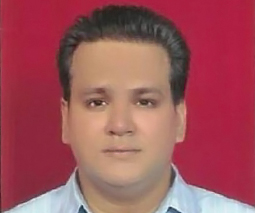 HARMEET SINGH ARORA
CO-FOUNDER & JOINT CEO
Harmeet has over 16 years of work experience in the Internet, Online Gaming and Mobile space having worked with companies like HomeIndia.com, Rediff.com, Zapak.com (Reliance ADAG), SMS GupShup and NetworkPlay.in with cross function expertise in Sales, Marketing, Strategic Alliances and Business Roles.